PRODUCTS LIST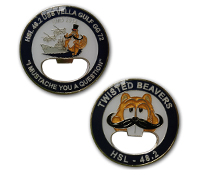 Soft enamel pins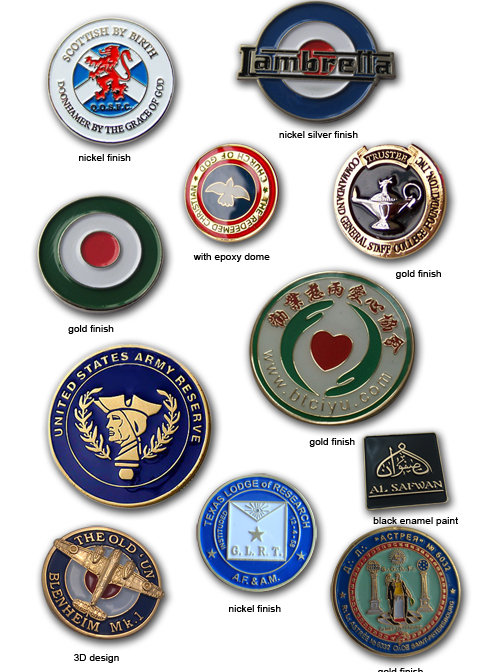 Lapel pins
Lapel pins are frequently used as symbols of achievement and belonging in different organizations. Lapel pins from the organization are often collected by members and non-members alike. Businesses also use lapel pins to designate achievement and membership. Lapel pins are a common element of employee recognition programs, and they are presented to individuals as a symbol of an accomplishment. Nowadays, lapel pins are widely used in brand promotional, organization, school, sports, club, event, government, military, etc.

Features:
This process is like epola and cloisonné in that strips of metal separate areas of color. Unlike cloisonné, the areas of color rest below the metal strip surface, which can be felt when you run your finger over the surface. Like the photo etched process, the top can be covered with protective epoxy so that the piece appears smooth. Customized shape, size, and thick. Available material: iron, brass, zinc alloy.

Large range of plating available: gold, silver, nickel, bronze, antique gold, antique silver, black nickel, antique nickel, any color painted.

Design with 3D and 2D available.

Back die with custom logo, laser engrave custom logo.

Surface with or without epoxy dome.

Fitting with butterfly clutch, magnet, rubber clutch, button clutch, jeweler clutch, safety pin.

Packing with PVC bag, poly bag, velvet bag, velvet box, plastic box, card attached.

Sample time: 7 days. Rush order acceptable.

Production time: within 7-10 days. Rush order acceptable.
Pricing:
size

Mold

100

300

500

1000

3000

5000+

1/2"

40

0.15

0.145

0.143

0.14

0.138

Email
for
pricing

3/4"

40

0.2

0.197

0.195

0.193

0.19

1"

40

0.28

0.276

0.274

0.272

0.27

1 1/4"

40

0.31

0.307

0.305

0.302

0.30

1 1/2"

45

0.34

0.338

0.335

0.334

0.331
Lapel pin packing, presentation, fitting>>
Lapel pin gallery>>
 NEW ARRIVAL
 INNOVATIVE